Last Friday we met my son's class at the splashpad.
Today I wore shorts and a tank top.
It's still 83 degrees when I take the kids to school in the morning.
These facts don't exactly scream "fall", but it's coming. Oh yes, it's coming. And everyone I know is all atwitter about wearing boots and scarves again, where to find the best pumpkin candles, and new homemade soup recipes to try. So without further ado, here are my current fall faves...
Method hand soap & dish soap in limited edition Pear Ginger by Orla Kiely. Love the bottle design, love the scent. Makes doing dishes much more, dare I say...fun?
Nutmeg & Spice Candle by White Barn at Bath & Bodyworks. Sweet Pumpkin is always a favorite, but oh how I'm smitten with this new scent.
My velvet pumpkins - just coming out from storage. Remember these from last year?
Here is the tutorial
if you'd like to add some to your home.
David Rio Chai Tea from Cost Plus World Market. A friend turned me on to this chai a few weeks ago and I'm hooked! It's like fall in a cup - so yummy!
Petal Pusher Resin Rings in fall colors. Check out the mustard, plums, greens and creams for the fall season in
my Etsy Shop
.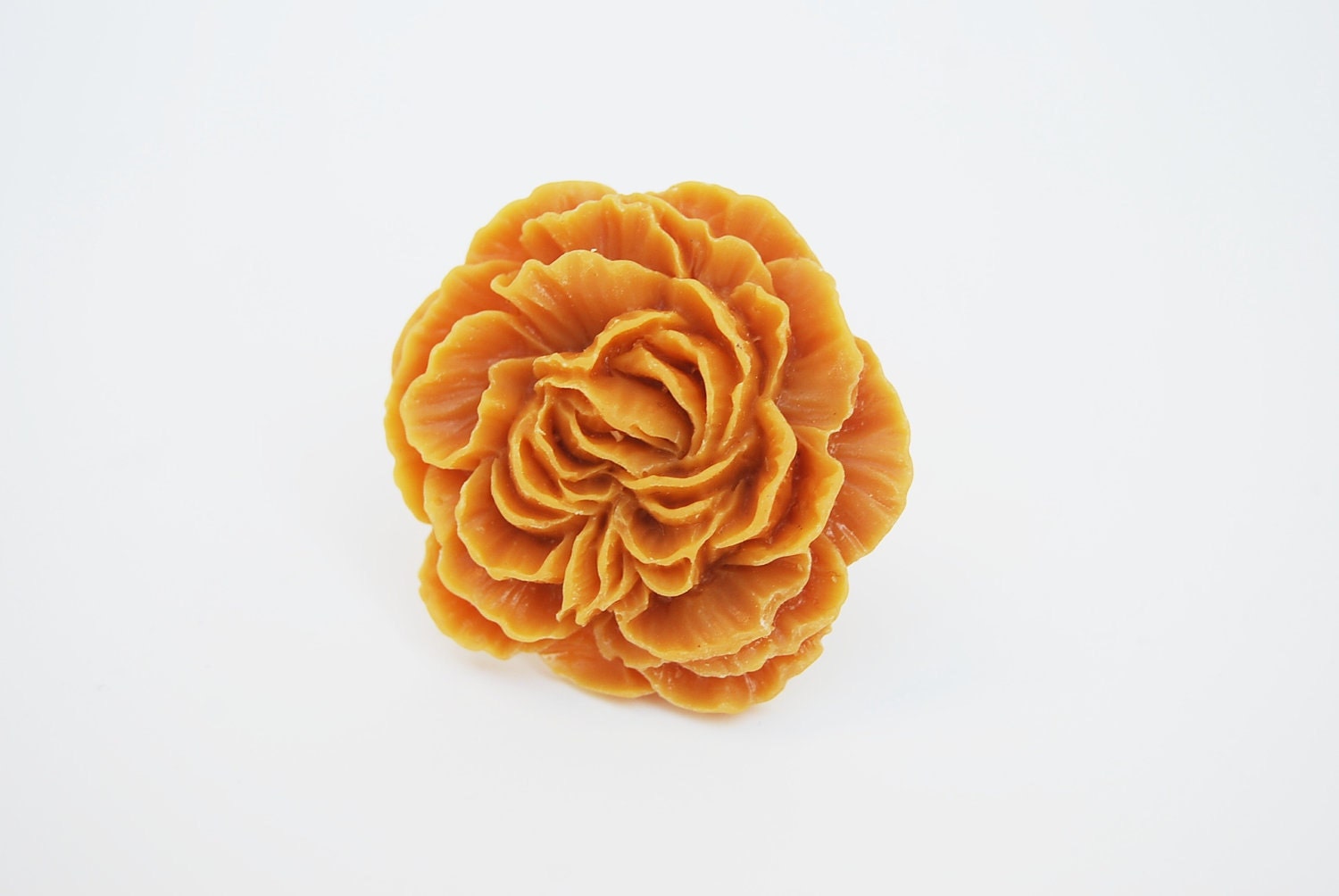 Any recipe with roasted Brussels sprouts.
This one from Cookie & Kate
looks to die for and must try soon. A friend made me one recently involving the requisite Brussels sprouts along with butternut squash, cauliflower, fresh pomegranate seeds and a horseradish vinaigrette. Phenomenal!
This has been my morning meal for the last couple of months. The nutty flavor and crunchy texture is out of this world. You can find it at Costco currently and I'm told it's also available at Trader Joe's and Basha's in the health food section.
Enjoy the season!