Do you hide real eggs or fake? Growing up we always hardboiled our eggs and dyed them the night before Easter. Then, early in the morning, my mom and dad the Easter Bunny would hide them. Fake eggs were used in our Easter baskets and the real eggs were pitched and never eaten.
My husband loves deviled eggs so when we stumbled upon this gadget while registering for our wedding years ago we just had to have it. Drop this hard resin "egg" in to the boiling water with the real eggs and it changes color (like a mood ring, remember those?) to show you when the eggs are done. Genius!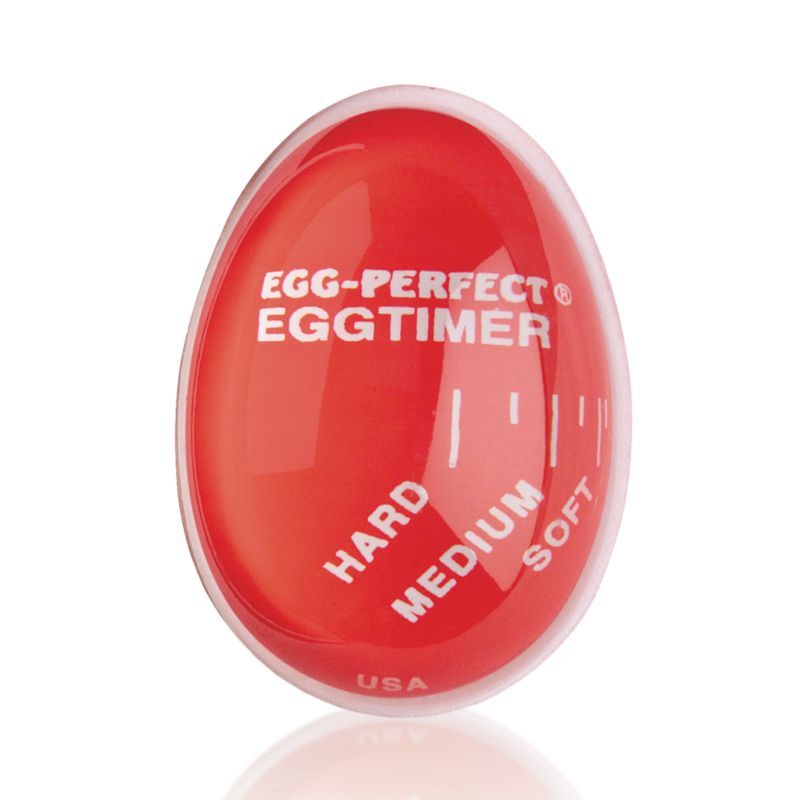 Crate & Barrel $4.95
When your eggs are ready, gently scoop them out with a slotted spoon and rinse in cold water (this makes removing the shell easier), then place in the fridge to cool.
My favorite way to eat hardboiled eggs?
Over a paper towel with sea salt while standing at the kitchen island.

Next to a banana, an egg may be the best hand-held, whole snack food out there.

Have a Hoppy Easter, everyone!